President
Morris "Rocky" Whitaker '74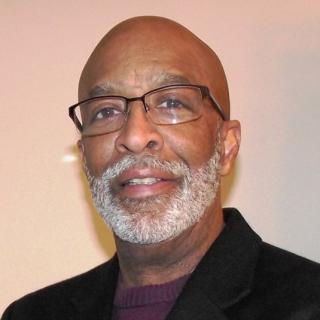 Biography:
While at Dartmouth, Rocky double majored in History and Education and was a member of the '72 & '73 Ivy League Championship Football Teams. As an Alumni, Rocky served the College and Alumni as Enrollment Interviewer, 2x term President Class '74, Second Vice President Class '74, Class Agent '74, Alumni Council, Chair of Alumni Council Student Life Committee, Nominating & Alumni Trustee Search Committee, 3x term President, Second V.P., Treasurer, and the D.C. Representative for The Black Alumni of Dartmouth Association.  Rocky is currently working with his class '74 as a committee member to develop an initiative that addresses the mortality disparities between their black classmates vs. non black classmates (Class of '74 Dartmouth Mortality Working Group).  Rocky is also a member of Hanover Hall Partners HHP an alumni group of Black Alumni from the classes of '73,'74 and '75
There are two awards that he's extremely proud of. In 2010 Rocky was recognized by Dartmouth College and presented The Dartmouth College Distinguished Alumni Award and in 2014 he received the Charlotte United Way Community Leadership Award.
A move to Charlotte, NC In 1998 offered the opportunity to transition into sports marketing through media sales (radio - internet), promotions and client service with Capital Broadcasting/Carolina Panthers Radio Network while also assisting Pro Athletes (WNBA - Carolina Panthers) with personal appearances, skills camps and tournaments.
Rocky's professional career began as a teacher for Head Start and a transition to a career in social services. There he worked with community, state and federal agencies on policy, programming and budget impacting: Women Infant & Children – Juvenile Justice – Public Health – Foster Care – Employment Services – Substance Abuse.
A move to Charlotte, NC resulted in an opportunity to work in the areas of Sports marketing media sales (TV – Internet – print), promotional activities, Game Operations, Client Services and TV Production
In 2006 Rocky founded MC3 Sports & Entertainment LLC, a sport marketing firm that assists clients in strategic planning, developing, implementing and leveraging investments in entertainment and sports marketing.
Rocky enjoys his time coaching and mentoring young people. He's had the good fortune of working with some great young people and programs: Carolina Panthers Youth Sports Camp, Long Creek Optimist Club Basketball , The Dawn Staley Foundation, Charlotte Regional Sports Commission and the Our Lady of Consolation Catholic Church Sports Leadership Initiative. He continues his interest in music, singing with, A Sign of the Times, a 21-piece jazz group, and his church choir.