Executive Committee Member
Maxine Lum Mauricio '93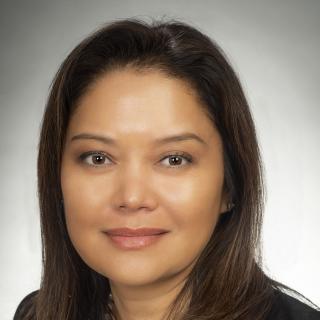 Biography:
Maxine graduated from Dartmouth with a double major in Government and Asian Studies.  She is a former member of the Alumni Council and was elected to its Nominating and Alumni Trustee Search Committee.  She previously served as a Board Member and Co-President of the Native American Alumni Association of Dartmouth. Currently, Maxine is a member of the Board of Visitors of The Nelson A. Rockefeller Center for Public Policy and the Social Sciences and the Native American Visiting Committee. For her service to Dartmouth, Maxine was awarded the Jonathan Clarkson Gibbs Dartmouth Group Leader of the Year Award.
Maxine graduated from Harvard Law School in 1996 and is currently the Executive Vice President, General Counsel and Corporate Secretary of EMCOR Group, Inc. (NYSE:  EME), a Fortune 500 specialty construction and industrial and facilities services company with over $9 billion in revenue and 33,000 employees.
Maxine serves on the Board of Directors of Novanta Inc. (NASDAQ:  NOVT), a designer and manufacturer of precision photonics and motion control systems.  She is also a member of the Advisory Council of the Asian Pacific American Bar Association of New York, and on the CT Governor's Council on Women and Girls.
Originally from Honolulu, Hawai'i, Maxine lives in Greenwich, CT with her husband, Dino Mauricio ('90), and two children, Vanessa ('21) and Michael ('24).