Second Vice-President
John Valdez '07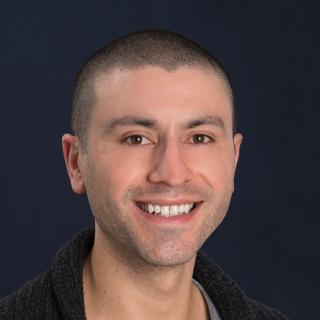 Biography:
John gives back to Dartmouth because Dartmouth has given so much to him: a love and appreciation for nature (after growing up a city boy in San Francisco), a passion for learning Spanish (his major), lifelong friends (they know who they are because he texts them incessantly), and even his '08 husband (who he began dating while on the FSP in Buenos Aires).
With that profound gratitude for Dartmouth, he's contributed to the College however possible: as alumni class secretary and then president, co-chair for the class of 2007 10th reunion, member of the Young Alumni Awards committee, and alumni councilor, representing the Class President's Association.
In those roles, what he's enjoyed most is connecting alumni with each other and back to the College. He produced a TED-style event at reunion, highlighting incredible stories of his classmates' journeys since graduating. He organized the Class-to-Class mentorship program, linking '07s and '17s in five different cities. He even enjoys talking with future Dartmouth students as an alumni interviewer.
Outside of Dartmouth activities, John is the Director of Marketing for NanoTemper Technologies. He's currently renovating his late grandparent's home, a place he hopes to raise a 4th generation of San Franciscans. At the same time, he's trying to convince his husband to get a dog. And when he finally wins that campaign, you can bet that the dog will have a green Dartmouth bandana wrapped around its neck.