Lee Merkle-Raymond '86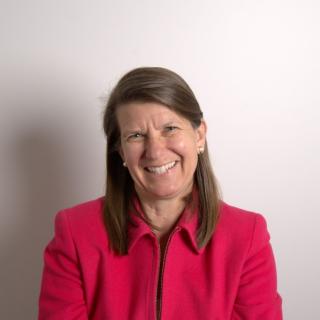 Biography:
Lee graduated from Dartmouth with a major in Asian Studies/Mandarin with economics. At Dartmouth she rowed freshman crew, completed FSP Beijing, led first-year Dartmouth Outing Club trips, and later taught English at Beijing Normal University. Since graduation, Lee has been an active alumna, primarily with the Dartmouth Gay, Lesbian, Bisexual, and Transgender Alumni/ae Association (DGALA), where she has served many years as president or on the board. She was also on the board of the Stonewall Foundation which funded LGBT student activities. In addition, Lee served on the Alumni Council. More recently she contributed to Triangle House, Dartmouth's LGBT living learning community, and was awarded DGALA's Leadership Award in 2015. Lee is active with her local Dartmouth club, the Dartmouth Entrepreneurs Network, and the 1986 class reunion committee.
Post-graduation, Lee pursued global finance, and spent over two decades at Bank of America Merrill Lynch (BAML) – in corporate/investment and middle market banking, as co-founder of BAML's mid-cap technology group, and as head of corporate debt for BAML Australia. With BNP Paribas, she served as San Francisco region manager and head of technology banking at Bank of the West. She has managed teams responsible for marketing, underwriting and approving $8 billion in assets, with 500+ clients. In 2017, Lee joined Hercules Capital, the largest non-bank source of venture lending financing, where she is the senior credit officer. She completed the Executive Education Program at Stanford University Graduate School of Business. She and her partner live in Palo Alto and have two daughters.