Kyle Huebner '92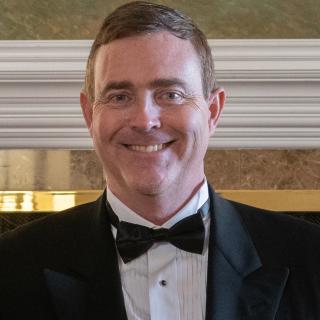 Biography:
Kyle Huebner graduated summa cum laude from Dartmouth in 1992 as a mathematics major.  Since graduation, Kyle has been actively involved as an alumni volunteer and has served as Class of 1992 treasurer since 2012. He served on the Class Officer Association executive board, and as vice president and later president of the Treasurer's Association. Kyle was recognized with the Treasurer of Year Award in 2017. While he was serving as class treasurer, the Class of 1992 won the Class of the Year Award for classes 25 years and younger. In addition, Kyle has been actively involved in alumni interviewing in both New York and Los Angeles. Outside of Dartmouth, he volunteers with various organizations including Minds Matter, the Knights of Columbus, American Martyrs Church, and Manhattan Beach Youth Basketball.
While at Dartmouth, Kyle was a member of the varsity swim team, an undergraduate advisor, a member of Alpha Chi Alpha, and a volunteer with the Tucker Foundation.
After graduating from Dartmouth, Kyle worked at JP Morgan Investment Management as an equity research analyst and graduated with an MBA from Harvard Business School. Kyle currently serves as president of Stamps.com where has worked since 1999. Kyle was named "Chief Financial Officer of the Year" by the Los Angeles Business Journal in 2009.
Kyle lives in Manhattan Beach, CA with his wife Leanne, his three children, and his niece and nephew.