Susan M. Finegan '85 P'22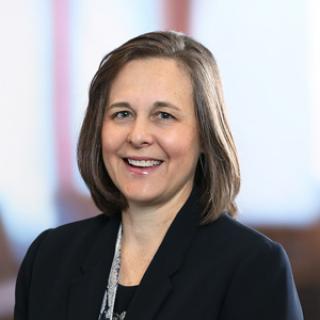 Biography:
Sue is a litigation partner at Mintz. As the firm's Pro Bono Partner, she serves as lead counsel on numerous high-profile pro bono matters and chairs the Pro Bono Committee. She has extensive nonprofit board and commission experience in the Massachusetts legal community, including appointments as Co-chair of the Massachusetts Access to Justice Commission and as Chair of the Massachusetts Judicial Conduct Commission. Sue majored in government at Dartmouth and holds a JD from Boston College Law School.
 
A recipient of both the Dartmouth Alumni and Young Alumni Awards, she has considerable volunteer service to Dartmouth, serving as class president, club president, alumni councilor, Rockefeller Center Board member, and Moving Dartmouth Forward committee member.
 
Sue lives in Newton, Massachusetts with her family.