Odette A. Harris '91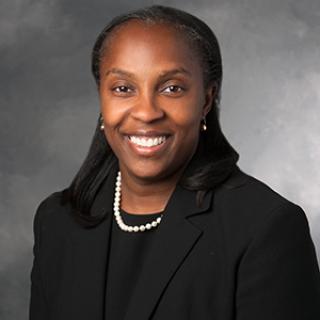 Biography:
Odette is a professor of neurosurgery at Stanford University School of Medicine; vice chair of diversity and director of Brain Injury; deputy chief of staff, rehabilitation at the VA Palo Alto; and principal investigator of the Defense Veterans and Brain Injury Center. She manages the care of patients suffering from traumatic brain injury by implementing treatment algorithms aimed at improving outcomes.
 
Odette majored in biology at Dartmouth and received her MD from Stanford. She earned a Master of Public Health, epidemiology from UC Berkeley. Odette was appointed a fellow of the Aspen Global Leadership Network in 2018.
 
Since Dartmouth, she has served as an admissions ambassador, alumni councilor, and mentor to undergraduates and alumni pursuing STEM careers. She also serves on several nonprofit and scientific boards.
 
Odette lives in Silicon Valley with her husband and two daughters.