Hilary C. Tompkins '90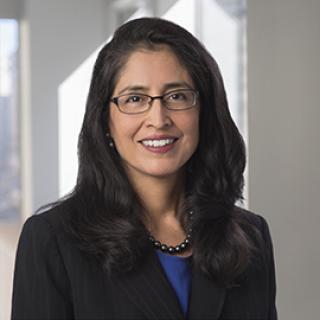 Biography:
Hilary is a partner at Hogan Lovells in Washington, D.C., where she practices natural resources, environmental, and Indian law. Her career began as an Honors Trial Attorney, U.S. Department of Justice, where she litigated environmental cases. She later served as counsel to former Governor Bill Richardson in New Mexico for five years. Hilary continued her public service from 2009 to 2017 in the presidentially appointed, Senate-confirmed position of Solicitor for the U.S. Department of the Interior, where she oversaw all legal matters involving public lands and waters, natural and wildlife resource programs, and the trust relationship with Indian tribes.
Hilary majored in government at Dartmouth and holds a J.D. from Stanford Law School. As a Dartmouth volunteer, she has served on the Dartmouth Alumni Council and as an admissions interviewer.
Hilary lives in Maryland with her family and is a member of the Navajo Nation.