Trustee
Jeffrey M. Crowe '78, P'08, '10, '15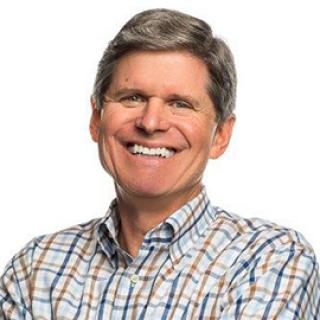 Biography:
Jeff is managing partner of Norwest Venture Partners, a Bay Area venture firm investing in early stage technology and health care companies. Jeff focuses on investments in the internet, consumer, and software arenas. 2017 marked Jeff's fourth consecutive appearance on the Forbes Midas List of the top 100 venture investors. He has served on over 20 boards of public and private technology companies.
Jeff currently serves on the board of directors of the National Venture Capital Association, based in Washington, D.C., and sits on the executive committee of the board.
Prior to Norwest, Jeff was co-founder and CEO of Edify Corporation, a venture-backed enterprise software company which he led from start-up through IPO.
A summa cum laude and Phi Beta Kappa graduate of Dartmouth, Jeff majored in history and was in Phi Delta Alpha. He studied in Toulouse, France, as part of the FSP, and was a teaching assistant for the LSA program in Bourges, France. 
Jeff is currently on the President's Leadership Council at the College. He has served on the Alumni Council and on the Executive Committee of the Association of Alumni. Jeff has been active in recruiting for Dartmouth since graduating, interviewing applicants for 40 years. He served as a District Enrollment Director in the Bay Area for 15 years.
Five years ago, Jeff co-founded the Dartmouth Entrepreneurs Forum, a day-and-a-half-long conference focused on entrepreneurship with all speakers, panels, and attendees coming from the Dartmouth community. This past September, over 500 alumni/ae came to San Francisco to participate in the Forum.   
Jeff has been involved in entrepreneurial activities at Dartmouth, speaking at gatherings sponsored by the Dartmouth Entrepreneurial Network (DEN), advising undergraduate and MBA students, and lecturing in entrepreneurship classes at Tuck.
Jeff earned his MBA from the Graduate School of Business (GSB) at Stanford, where he was designated an Arjay Miller Scholar. He has served on the Management Board at the GSB and lectures there on entrepreneurship and venture capital. 
Jeff was the founding chair of the board of Hand in Hand Parenting, a non-profit organization focused on strengthening families, where he served for 27 years. He is also past chair of the board of Theatreworks, an award winning regional theatre company. 
Jeff lives in Atherton, California, with his wife Amy. They have three daughters, Laura '08, Katherine '10, and Molly '15.