Aly Jeddy '93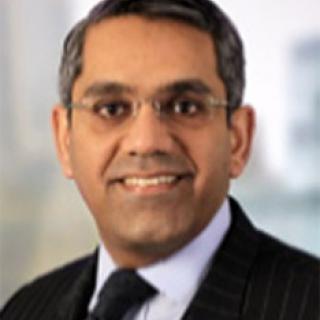 Biography:
Aly Sheezar Jeddy is a senior partner at McKinsey & Company. In this role, he serves financial institutions globally and has led the firm's private equity & principal investing practice for the Americas and the strategy practice on the U.S. East Coast. In private equity and principal investing, he leads McKinsey's thinking on the outlook for the asset class. Jeddy graduated from Dartmouth, where he was valedictorian and inducted into Phi Beta Kappa as a sophomore. He served on the Dartmouth Alumni Council and is past chair of its Alumni Service Committee. He is a member of the Board of Visitors of the Rockefeller Center at Dartmouth.
Jeddy is a member of the board of The Dalton School. He serves on the Board of Overseers of the International Rescue Committee. He is a senior advisor to Endeavor, an organization supporting entrepreneurs in emerging markets. He also serves on the board of the Aziz Jehan Begum Trust for the Blind.
Jeddy's experience includes work at the War Crimes Tribunal for the former Yugoslavia, at the World Bank, and with the leading human rights lawyer in Pakistan, advising the Prime Minister on advancing gender equality. Jeddy has been a Partner at The Abraaj Group, a leading private equity firm investing across the growth markets of Latin America, Africa, Turkey, the Middle East, and South and Southeast Asia.
He earned his J.D. from Yale University in 1999 with honors.
Originally from Pakistan, Jeddy lives in Manhattan with his wife and three daughters.