Ellis Rowe '74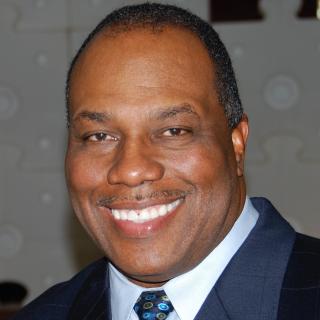 Biography:
Ellis graduated in 1974 with a degree in mathematics. After a few years working in Los Angeles, he completed his MBA. During that period, he served as an alumni interviewer for the College and continued his engagement with the "A Better Chance" program. He joined the Alumni Council, where he chaired the Nominating and Alumni Trustee Search Committee. He served as president of the Black Alumni of Dartmouth Association (BADA), and as chair of the former Tucker Foundation Board of Visitors (now referred to as the Dartmouth College Center for Service). He has participated in several task forces and informal committees for Dartmouth.
Ellis spent more than 35 years in corporate business experience, primarily as a senior executive in roles including president, general manager, and vice president.  He has managed consumer and technical product businesses both regionally and globally, and led business transitions with profitability and growth challenges as well as those requiring strategic leadership and organizational development. After retiring in 2008, he returned to his home state of Florida, where he lives with his wife, three sons and five grandchildren.
Currently, he is founder and leader of Horizon Group, Ltd., which focuses on philanthropic interests for local under-served communities. This recently organized company oversees investments in small businesses, real estate, and management consulting. Other areas in development include sponsorships in nonprofit and sports management/entertainment.